Every Order Helps Save a Baby's Life
Owning Organixx supplements does more than just support the health of you and your family… it also helps pregnant women, breastfeeding mothers, and children under five who are at risk of malnutrition… right here in the U.S. and around the globe.
We are proud to partner with Vitamin Angels, a global public health nutrition organization. For over 25 years, Vitamin Angels has promoted maternal and child health by ensuring vulnerable, underserved populations have access to lifesaving and life-changing vitamins and minerals.
This year, through its 2,500 program partners, Vitamin Angels will reach 70 million children and mothers in over 70 countries around the world – including within all 50 U.S. states.
Vitamin Angels works in four key areas:
Prenatal multivitamins that provide mothers and babies key micronutrients that:
help support healthy pregnancies

prevent anemia

promote fetal growth

ensure that babies are born at a healthy birth weight
Nutritional counselling and breastfeeding support
Providing vitamin A to reduce illness, blindness, and preventable death in young children
Deworming programs to eradicate the parasitic worms in children that can lead to malnutrition while causing pain, discomfort, and illness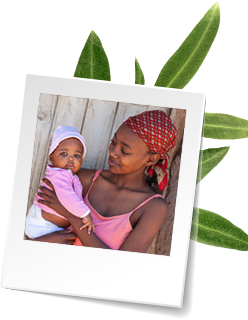 With over 93% of funds going towards programs and services, Vitamin Angels consistently receives high marks for financial transparency. In November 2020, Vitamin Angels was named in the "10 of the Best Charities Everyone's Heard Of" list by Charity Navigator (CN), the nation's premier charity evaluator.
Vitamin Angels also remains in the top 3% of charities to receive 9 consecutive 4-star ratings from CN, revealing the organizations commitment to upholding sector best practices and executing its mission in a financially efficient and effective way.
With an estimated 7,000 newborns dying every day across the globe, Vitamin Angels is spearheading a global effort to reduce newborn mortality rates through its health and nutrition services.
We're honored and excited to donate a portion of every sale to Vitamin Angels and the work they're doing.
And as always, none of this would be possible without you!
Thanks in advance for all that you do for yourself, your family, and ours.
Jonathan Hunsaker
P.S. Do you have a charity that you're passionate about that you would like to see us partner with? Please email our support team as we want to give as much as possible to as many people as possible.